Chelsea Young Writers Club | Creative Writing Courses for Children
Our Creative Writing workshops for children are designed and led by award-winning children's authors, writers and highly experienced creative writing tutors. These courses aim to further develop creative and critical thinking techniques, teaching invaluable language skills that can be applied to all aspects of the curriculum. We use programme materials that are completely exclusive to Chelsea Young Writers, suited to absolute beginners as well as more advanced young writers.
Our groups are small in size to maximise the benefit of the session; therefore, spaces are limited and early booking is advised! The workshops take place in several different venues  across London, so please do check the individual course details when you register. The After-School Clubs run according to the school term calendar, and our Holiday Clubs are held during half-term breaks as well as over the Christmas, Easter and Summer breaks.
Creative Writing Courses
We run a variety of purely creative courses to suit a range of children's age and abilities: from the very first attempt at a story and basic plotting exercises, through to constructing believable characters and establishing a unique voice as an author.
11+ English Exam Preparation Courses
We also offer 11+ intensive workshops that differ in format from our creative writing workshops. These are specifically tailored to help Years 5 and 6 prepare for their future exams, practicing the required drafting, planning and comprehension within set time limits. Confidence will be increased and nerves will be banished!
Editing Courses
The Write & Revise workshops not only stretch the imagination, but deepen the understanding of writing as a craft. During this course, you will produce an original story using fun writing prompts, before learning to hone your style with step-by-step exercises and peer-critique. You'll take time to edit your work and receive valuable feedback on improving the flow of your story.  As a first introduction to self-evaluation, these sessions teach vital proofreading and copyediting skills through worksheets, games and group work.
The Imaginarium Club
You can make up stories from anything and everything, you just need to see the potential! On our new Imaginarium Club adventures you will discover clues hidden within some beautiful paintings, London historic houses and nature using them to inspire your own tales.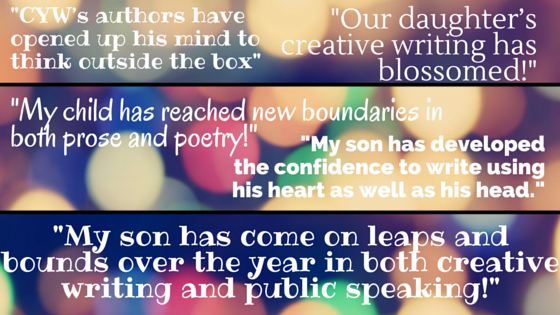 What's On Now
Join our Easter Holiday courses and have your child broaden their minds in discovering the effect art has on inspiring creative writing!