Chelsea Young Writers Club | Creative Writing Courses for Children
We teach Creative Writing skills to children. Our courses and workshops are designed by award-winning children's authors. Course leaders have proven ability to inspire and enhance children's creative writing and critical thinkings. Programme materials are exclusive to Chelsea Young Writers and structured to be inspiring for both evolving and more developed young writers.
We run both after school and holiday courses, in different venues in central London. After School clubs run according to school term calendar and holiday workshops are held throughout the year, during all half term breaks and over the Christmas, Easter, Summer holidays.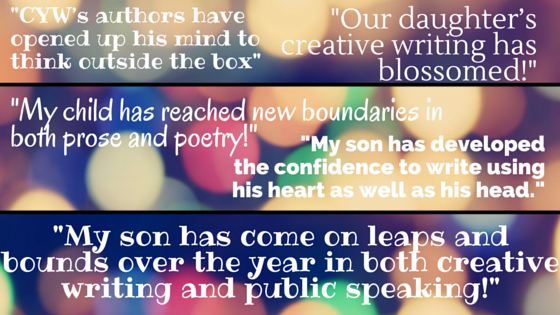 Our groups are small in size and always about  exploring and generating new ideas, whilst developing creative skills. One thing parents and children can be sure of with Chelsea Young Writers is that it will always be exciting, enriching and, in the widest possible sense, educational, too. But, most of all, it will be really good fun!
What's On
Join our Easter Holiday courses and have your child broaden their minds in discovering the effect art has on inspiring creative writing!